What are the thoughts you repeat to yourself about your leadership abilities? About your team and clients?
What are the messages you repeat to your team and your clients? Repetition creates a belief system. A belief system that manifests itself through actions.
What messages are on repeat?
Society
Do you notice what messages recur in society?
Headlines that focus on the same topics
Repetitive music lyrics; recurring movie themes
Similar messaging across social media's "pop" therapists
When we hear something repeatedly we start to internalize it and believe it as true. Regardless of whether it's true or not. This is why it's critical to 1) question the narrative and 2) filter what you consume against your own values and goals.
Relationships
What are the stories you tell yourself about someone else's behavior?
A parent reminding us how to do something.
A significant other repeating a request.
A team member who brings up the same topic repeatedly.
This repetition can spur us to action or repel us depending on how we view it. What if they're repeating this information because it's important to them and our relationship?
Self
What are the thoughts you repeat to yourself? When we repeat these thoughts, we tend to believe them as true. This applies to positive and negative thoughts.
I was blessed to grow up with parents who told me I could do anything I put my mind to. I believed them and as a result, I took action on what I wanted. I continue to beLIeVE this. If I want to do it, I'll find a way. This belief and behavior is foundational to success.
Necole Kane has a similar mindset. After selling her second company, xoNecole, to Will Packer Media she ventured unknown into the wellness industry. Her unshakeable belief in her vision and her enthusiasm can be seen in the community she's built and the customer testimonials.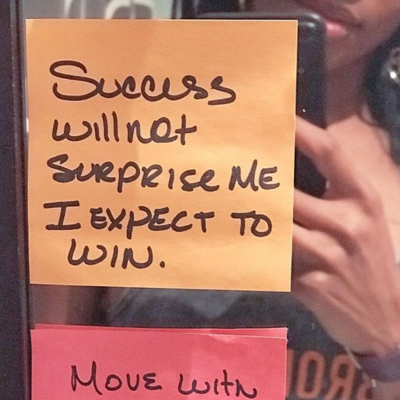 I think what writing things down does is get your mind into a winning mind frame. It's almost like you know it's possible because you've written it. So your perception of everything that happens in your life changes.

Necole Kane
But how many of us believe we're not capable of something because of what someone said? And we ruminated on it until we believed it as true. What could you achieve if you decided it wasn't true?
The phrase "my truth" has become popular to justify people's emotions and experiences. Yet our experience is not the truth; it's a singular perspective of a moment. Two people can experience the same moment and have very different perspectives. Photography is a great example of this in physical form.
When you believe your perspective to be the truth, then it can close your mind to the perspectives of others. Thus stunting your growth and closing off the communication necessary for connection. (ex: loneliness epidemic)
---
Leaders, what messages do you repeat?
You
What are the thoughts you repeat to yourself about your leadership abilities? Are there areas where you're limiting yourself due to a false belief? Has a lack of desired results in a certain area then falsely confirmed your belief? "Well I knew it wasn't possible, I don't know why I tried."
Who around you is challenging your belief system and calling you up?
I struggled with believing in my worth when I first started my business. And I undercharged for years. As a result, I attracted clients who were able to pay but didn't see the value in the service I provided. There was a misalignment. Once I increased my rates then I started bringing on clients who were at the stage in business to value what I provide. (A lot of additional work and mental labor went into this transformation, but this is a quick summary.)
Team
What do you believe about your team? As a leader, we have a huge impact on the growth and success of the team. Are we continually calling them up to achieve their full potential? Or do we believe they're not capable of changing, avoid coaching them, and relegate them to another role?
Are you calling your team up with your communication?
the team vision + mission so they stay focused on the North star
the team values so their daily practices are in alignment
the team standard so their work reflects it
their accomplishments and milestones to encourage their progress
I don't want to be the one who held someone back because I didn't coach them up and hold them accountable for their potential.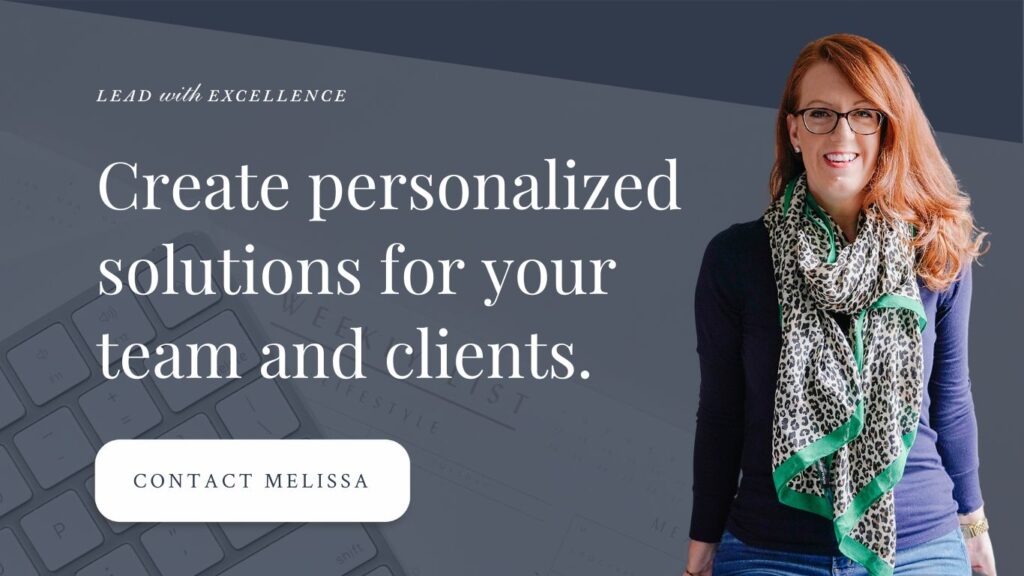 Clients
What do you believe about your clients? Is the client the hero or are you the hero? How does your team talk about clients? Are insecurities projected and assumptions made? Our beliefs and conversations are reflected in the client experience at each touch point.
Does your client feel like the hero throughout their experience?
social engagement (conversations > broadcasts)
client expectations during onboarding
anticipating or responding to client needs
marketing copy across all channels
how we respond when relationships end
You can dispel false beliefs through frequent and honest communication. Focus on commonalities and shared goals. Pursue relationships that last beyond a transaction.
---
What is the reality you're creating with the thoughts you replay in your head? What thoughts do you need to edit?